Takeaways from Top OSHA Violations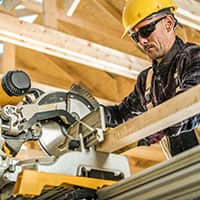 The Occupational Safety and Health Administration (OSHA) issued over $1.1 million in proposed penalties to companies for serious, repeat and willful standard violations in May 2021 alone. While these violations largely align with the top 10 OSHA violations of 2020, employers can expect new focus areas for OSHA as we near the close of the fiscal year.
As you evaluate your mid-year goals and prioritize current safety blind spots, keep in mind the following common workplace safety issues and best practices to avoid OSHA penalties — as well as potential injuries and deaths.
Workplace Violence
In May 2021, OSHA penalized a Florida behavioral health care center for failing to adequately protect employees from violent residents. The facility, which experienced over 50 incidents of workplace violence within a 2.5-year period, destroyed video evidence so those who reported violence would be unable to defend their claims.
The center was found guilty and assessed a fine of nearly $13,000 in addition to attorney's fees; this fine follows a similar series of violent incidents at the facility in 2017, which resulted in proposed penalties of $71,137.
To avoid a similar outcome, OSHA recommends the following best practices:
Ensure employees have access to workplace violence prevention training and resources.
Record and maintain documentation, including surveillance video, for several years in case of a workplace incident.
Conduct worker training that informs employees of their rights. Include drills and roleplay scenarios so that employees know the actions that they should take in violent situations.
Conduct regular inspections and identify areas where safety may be compromised in violent situations. Create safety protocols and egress routes for employees.
Empower health care employees to protect themselves by offering accessible self-defense classes.
Ensure that each shift is staffed with an acceptable number of security personnel.
Equipment Guarding
OSHA discovered that a Texas-based manufacturer had willfully ignored important worker protections despite being cited for lack of machine guarding in 2018. In addition to the dangerous lack of guarding on hazardous equipment, this bath and shower manufacturer also failed to adequately protect its employees from fall hazards. As a result, OSHA imposed potential fines as high as $558,000.
OSHA best practices to avoid this situation include:
Provide machine guarding training and resources to workers.
Ensure that all machines with sharp or moving points of operation have appropriate guards.
Provide workers with adequate personal protective equipment (PPE).
Train workers on their rights, including the right to anonymously file a complaint to OSHA.
Promptly correct any identified violations and ensure that workers are trained on new protocols.
Fall Hazards
OSHA discovered that several luxury home contractors in Medford, New Jersey, did not adequately protect workers against fall hazards during their shifts. These fall hazards, related to wall and roof construction activities, were categorized as serious and possibly fatal.
After discovering that six contractors allowed workers to perform tasks without PPE at heights of over six feet, OSHA proposed a total of $244,397 in fines for willful and serious safety violations.
To avoid fall hazard citations, OSHA recommends the following best practices:
Ensure workers have access to fall prevention training.
Provide fall protection equipment to workers free of cost and train them on its use.
Train workers on fall hazard recognition and relevant safety precautions.
Ensure that multi-employer sites have cross-communication between teams and a universal safety plan.
Hazard Recognition and Communication
In May 2021, a worker at a casino construction site in California died after a metal gate fell on him. OSHA found that contractors at the multi-employer site did not perform adequate hazard inspections, educate workers on hazards or install proper signage to warn workers of hazards. As a result, three contractors were fined a total of over $64,000.
To avoid hazard recognition and communication violations, OSHA recommends the following best practices:
Train workers on identifying the OSHA Focus Four construction hazards: fall, struck-by, electrocution, and caught-in/-between hazards.
Review site safety practices regarding Focus Four hazards.
Create communication and safety plans between multiple contractors at a site.
Establish notification systems and warning signs for possibly hazardous areas.
Additional Resources
If you would like to learn more about common OSHA violations and how to avoid them, check out these educational resources: