Nevada OSHA Training
Having an OSHA card benefits workers in a variety of industries in Nevada, from the medical field to theme parks, manual labor and construction. Even if your current employer does not require OSHA Outreach training, earning an official OSHA card is a low-cost way to improve your resume for future job opportunities. Nevada businesses fall under OSHA jurisdiction and must follow federal guidelines for workplace health and safety.
New OSHA 10- and 30-Hour Outreach Training Requirements for Entertainment Workers in Nevada
Effective January 1, 2018, Nevada Assembly Bill 190 now requires additional safety training for many entertainment industry workers. Depending on job duties, many of those employed in the entertainment field must now complete an OSHA 10-Hour General Industry course (non-supervisory employees) or OSHA 30-Hour General Industry course (supervisory employees).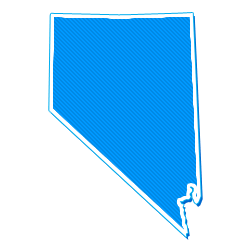 OSHA Courses
Online OSHA courses provide fast, efficient training as an alternative to traditional classroom courses. Learn more about the classes below:
Nevada Labor Laws
The Office of the Labor Commissioner oversees state labor laws and is part of the Nevada Department of Business and Industry. The Commissioner investigates complaints about unfair wages, minimum wage, overtime and other wage disputes. It also oversees standards about youth employees and hazardous working conditions.
The Nevada Department of Business and Industry requires employers to report to the Nevada Occupational Safety and Health Administration (NOSHA) about workplace accidents involving a fatality of one or more employees or the hospitalization of three or more employees within eight hours of learning about the accident. Workplace hazard reports in Nevada can be submitted online, by phone or by email.
Based in Henderson, Nevada, NOSHA applies to all public and private sectors of employment. Nevada OSHA has adopted these unique standards:
Safety programs
Cranes
Steel Erection
Construction
Asbestos
Explosives
Ammonium Perchlorate and Photovoltaic
Nevada Top OSHA Violations
Because of the huge entertainment district in Las Vegas, Nevada has many workplace injuries related to the performing arts, spectator sports and similar industries. Consequently, the leisure and hospitality industry has recently seen many workplace injuries and health hazards.
Nationally, the most cited standard, which also receives the highest penalties, is for fall prevention in construction. Falls commonly cause serious work-related injuries and deaths, and OSHA has many guidelines to help prevent them.
Further Reading and Resources
What You Get
Instantly Downloadable Certificate
Official OSHA Card
Email Access to OSHA-Authorized Course Trainer
OSHA Guidelines
OSHA's purpose is to provide safe conditions for workers. OSHA sets very broad and general regulations that most businesses must followed, as well as more detailed standards for specific industries, from construction to cosmetology and beyond.
Receiving OSHA training has benefits beyond meeting requirements and keeping employees safe. It leads to healthier employees with more ease of mind, which increases productivity. Boosting morale, it reduces turnover and the time and resources spent on recruiting and training replacements. It reduces productive workers' time away from the job due to injury and illness. This is all in addition to helping protect you from OSHA's retribution, as it can levy heavy fines for not following the standards presented in American Safety Council's OSHA courses.