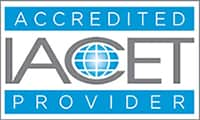 The 8-hour Site Safety Manager Refresher course provides eight hours of DOB-approved Site Safety Training (SST) that you can apply toward your Worker SST card.
About the 8-Hour Site Safety Manager Refresher/Chapter 33 Course

Accessibility Features:
Free audio narration and Live Chat support

Approved by:
New York City Department of Buildings (DOB)

Format:
100% online course

Provides:
Instant digital certificate for eight hours of DOB-approved Site Safety Training

Designed for:
NYC construction and demolition workers who need an SST Worker card or SST Supervisor card
Who Should Take 8-Hour Site Safety Manager Refresher/Chapter 33?
The 8-Hour Site Safety Manager Refresher course is designed for New York City construction workers seeking an SST Worker or Supervisor card.
NYC Construction workers who require this training may include:
Construction and demolition workers
Construction Superintendents
Site Safety Coordinators
Site Safety Managers
Competent Persons
Journeypersons and forepersons
Other workers at jobsites that require a Site Safety Plan
For more information on SST requirements, including who it affects and important training deadlines, see our guide to Local Law 196.
Course Details
The 8-Hour Site Safety Manager Refresher/Chapter 33 course is an in-depth review of topics covered in the DOB 40-hour Site Safety Manager Training course.
This refresher provides extensive guidance on construction worksite safety management, accident prevention and NYC safety regulations. It covers OSHA 1926 standards and New York City Construction Codes, including Chapter 33 on required safeguards for construction and demolition work.
To pass the course, you must complete a five-question quiz on each module and a 20-question comprehensive final exam. The exam and all quizzes are multiple choice, and you have an unlimited number of attempts to pass. You must complete the final exam in one sitting.
You are required to score at least 80% on each quiz and at least 70% on the final exam to receive SST course credit. Once you pass each course module quiz and the final exam, you can instantly download a digital Certificate of Completion.
The course takes at least eight hours to finish. You must complete your training within 180 days of purchase. To get your SST card, you need to finish all your required training and provide the course certificates to OSHA Education Center or another DOB-approved Site Safety Training provider.
» Learn more about DOB course requirements for SST cards
OSHA Education Center is accredited by the International Accreditors for Continuing Education and Training (IACET) and offers IACET CEUs for its learning events that comply with the ANSI/IACET Continuing Education and Training Standard. IACET is recognized internationally as a standard development organization and accrediting body that promotes quality of continuing education and training.
This course provides 0.8 CEUs.
Benefits of 8-Hour Site Safety Manager Refresher/Chapter 33
This 100% online course is approved by the New York City Department of Buildings. Upon completion of the Site Safety Manager Refresher course, you'll receive eight hours of Site Safety Training that you can apply toward your full SST card.
Other course benefits include:
24/7 course access
Log on and off as needed
Audio narration
Interactive quizzes
Unlimited attempts at quizzes and final exam
Once you successfully pass the course, you can instantly download your Certificate of Completion.
Learning Objectives
The 8-Hour Site Safety Manager Refresher course educates workers on site safety management, site safety plan requirements and a wide range of safety protocols for construction work in New York City.
Upon completing the course, you will be able to:
Identify Site Safety Manager roles and responsibilities
Explain the procedures and qualifications needed to receive, renew and maintain a Site Safety Manager certification
Prevent hazards and worksite accidents through the application of OSHA 1926 construction standards and NYC Construction Codes
Build a comprehensive Site Safety Plan and Emergency Action Plan according to NYC DOB requirements
Describe common worksite safety violations and DOB penalties for noncompliance
Develop safe, industry-standard practices for the use of tools and heavy equipment
You can find an outline of all course modules below.
Course Outline
The course is divided into 12 modules that will refresh your knowledge of site safety management. Each module ends with a review and brief quiz, and you must complete a final exam to satisfy your required SST training hours.
Introduction
Course Overview and Learning Objectives
Navigating the Course
Module 1: Site Safety Management and Oversight
Site Safety Manager Descriptions
Worksite Safety Supervision
Module 1 Quiz
Module 2: Certificate Requirements for Site Safety Managers
Construction Sites Requiring a Site Safety Manager
Receiving and Renewing a Certificate
Module 2 Quiz
Module 3: An Overview of New York City Construction Codes
Title 1: Rules of the City of New York
2014 NYC Fire Code: Chapter 14
1968 NYC Building Code
2008 NYC Construction Codes — General Administrative
2008 NYC Building Code
2014 NYC Construction Codes — General Administrative
2014 NYC Building Code
Module 3 Quiz
Module 4: An Overview of New York City Department of Buildings Regulations
NYC Department of Buildings Overview
Administrative Operating Policies and Procedures
Permits, Forms, Filing and Site Documents
Wind and Weather Advisories
Module 4 Quiz
Module 5: Site Safety Plan Requirements
Site Safety Plan Regulations
Components of the Site Safety Plan
Basic Blueprints for Site Safety Plans
Module 5 Quiz
Module 6: Accidents on the Worksite
Common Causes of Construction Accidents
Construction Accident Statistics
Construction Accident Case Studies
Construction Accident Prevention
Module 6 Quiz
Module 7: Four Major Worksite Hazards — OSHA 1926
Electrocution Hazards
Fall Hazards
Struck-By Hazards
Caught-In or -Between Hazards
Module 7 Quiz
Module 8: Reoccurring Worksite Safety Problems
NYC DOB 2018 Safety Report Card
Correction and Prevention
Module 8 Quiz
Module 9: Worksite Safety Violations
Areas of Noncompliance
Penalties for Noncompliance
Correcting Violations
Module 9 Quiz
Module 10: Worksite Emergencies
Emergency Situations
Emergency Action Plan
NYC Unsafe Condition (311) Notification Procedure
NYC/DOI Buildings Integrity Training Contact Information
Module 10 Quiz
Module 11: Safe Tools Use on the Worksite
Regulations for Safe Tool Usage
Safe Practices for Tool Usage
Module 11 Quiz
Module 12: Other Safety Protocols and Regulations
Standpipe Inspection
Concrete Safety
Cranes and Derricks Safety
Supported/Suspended Scaffolds Safety
Shed Safety
Module 12 Quiz
The course ends with an exam that assesses the student's comprehension and understanding of all course and module objectives.